The AWE Core is the cross-platform, embedded audio-processor at the heart of the Audio Weaver platform.  Its innovative architecture allows teams to rapidly create, integrate, and deploy audio features on Linux, Android, RTOS, & bare-metal systems. 

DSP Concepts has ported and optimized the AWE Core™ for all of today's most popular embedded processors, giving product teams efficient access to the latest audio features and processors/SoCs.
Audio Modules
The AWE Core™ comes with a full suite of audio-processing modules that supports the full spectrum of audio processing needs, from hyper-efficient IoT devices to ultra-premium automotive systems. Modules are packaged into two ModulePacks: The DSPC Standard Module Pack, which includes everything needed for most two-channel systems, including Filters, Scalers, Limiters, Signal Generators, etc; and the DSPC Advanced Module Pack, which expands the palette to enable Frequency-domain processing, multi-rate processing, complex math, high-precision filters, and more!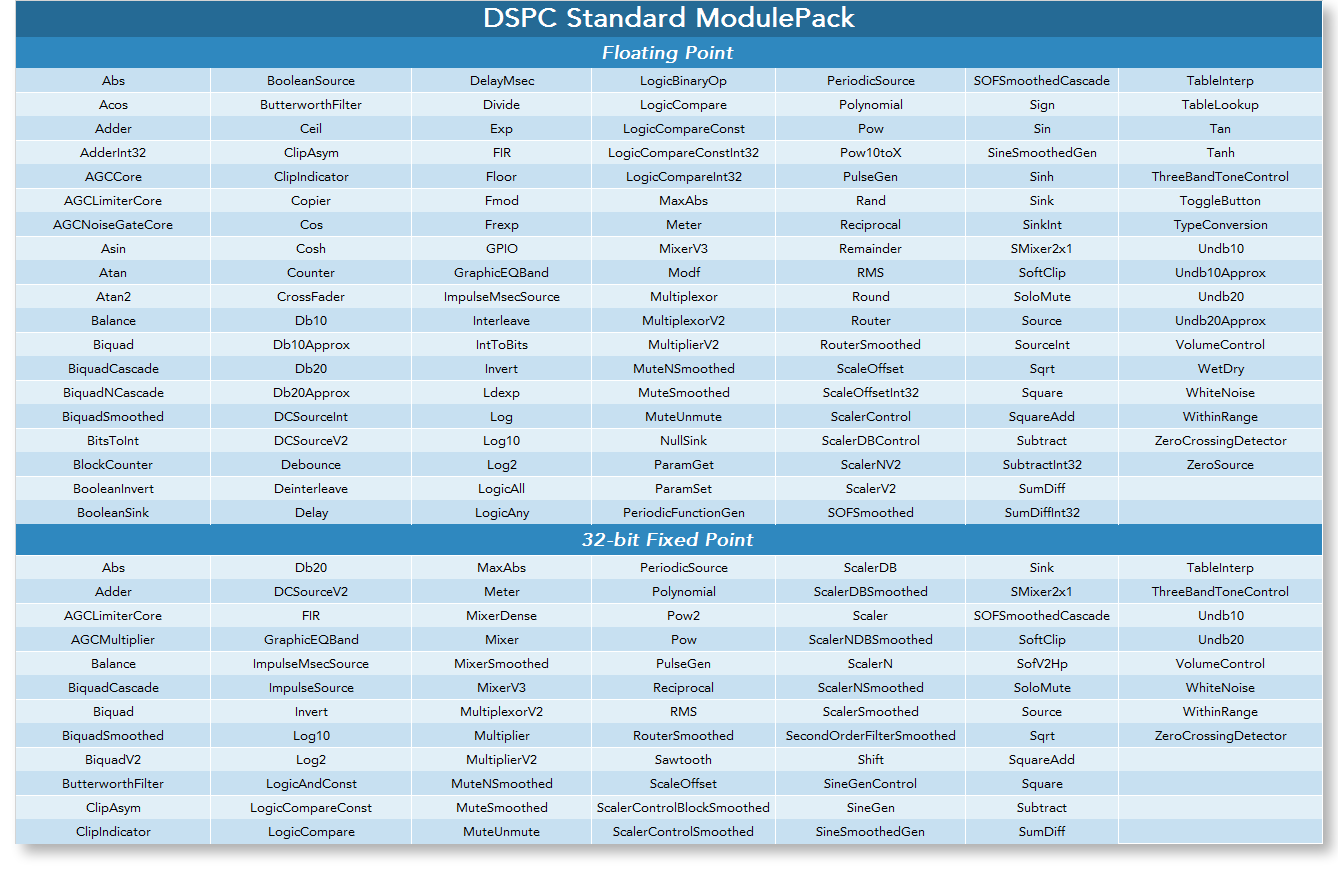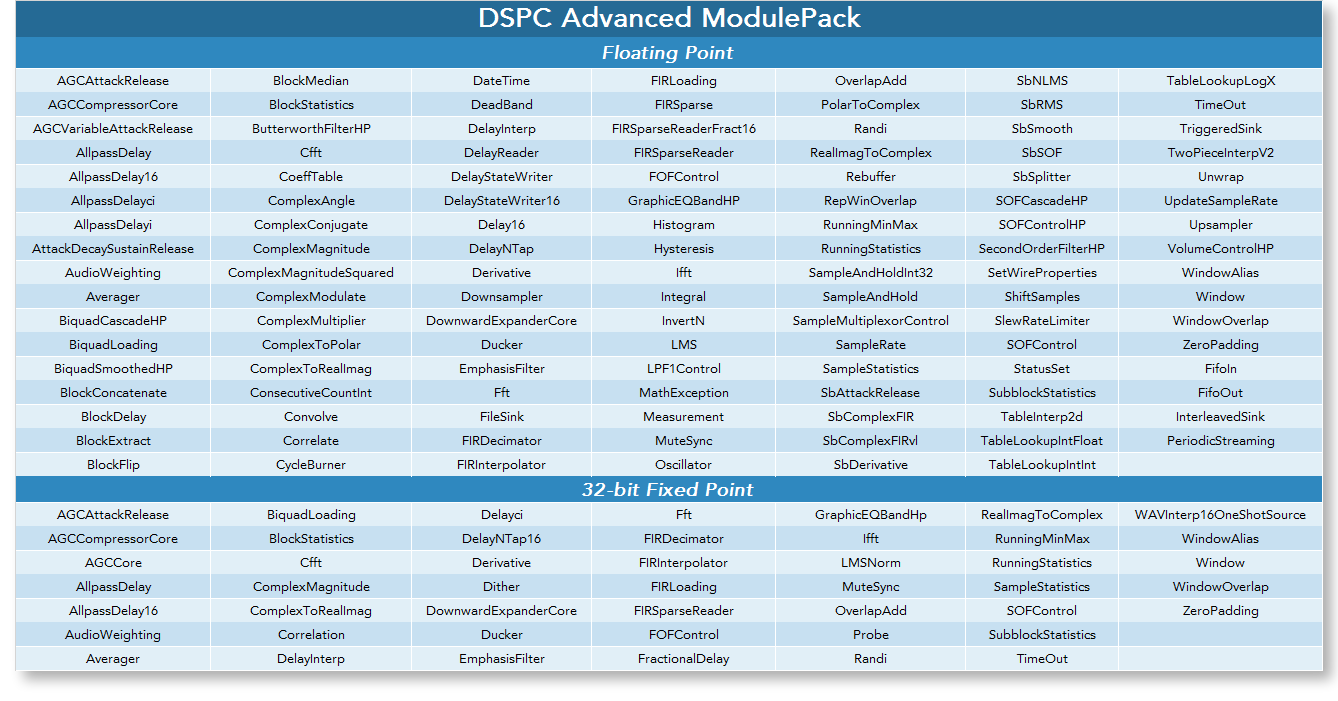 Audio Weaver Module Creator
In addition to the included Audio Modules above, DSP Concepts offers the Module Creator add-on for AWE Designer. While the Standard and Advanced ModulePacks allow for nearly any Audio system to be realized, the Module Creator feature allows customers to wrap their own IP as Audio Weaver® Modules.
Note: Matlab™ (R2014b or greater) and the Pro Edition of Audio Weaver® Designer are required to use the Audio Weaver Module Creator add-on.
Pricing and Availability
The AWE Core™ is licensed on a per-unit royalty basis, with price-breaks as volumes scale up.  Any licensing of the AWE Core™ includes one free seat of Audio Weaver® Designer Standard Edition.  (Additional seats of Audio Weaver® Designer are offered on an annual, per-seat subscription basis.)  To get pricing info for your team and project, please contact us below!