Welcome to ST - Audio Weaver®!
STMicro has partnered with DSP Concepts to let product-makers use Audio Weaver for free!
Thanks to this partnership, OEMs using STM32 microcontrollers (ARM Cortex-M4 and M7 based) can use the ST AWE Core™ in their products royalty-free; and install as many seats of ST Audio Weaver Designer™ as they need! Full licensing details are on the ST Audio Weaver® download page below.
The ST Edition of Audio Weaver Designer™ includes everything necessary to quickly build and tune the custom audio-processing for your product! While some advanced features are not included, the primary restriction for this subsidized edition of Designer is that it will only work with the AWE Core™ for STM32 and the AWE Core™ for Windows™ (i.e. "Native").   Learn More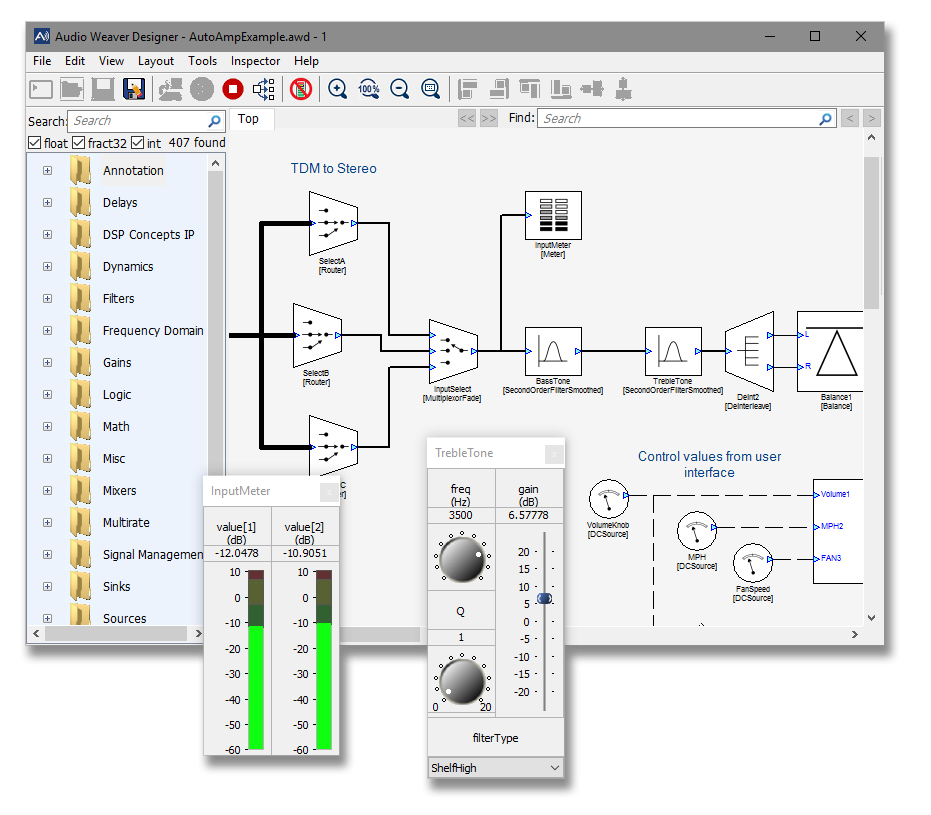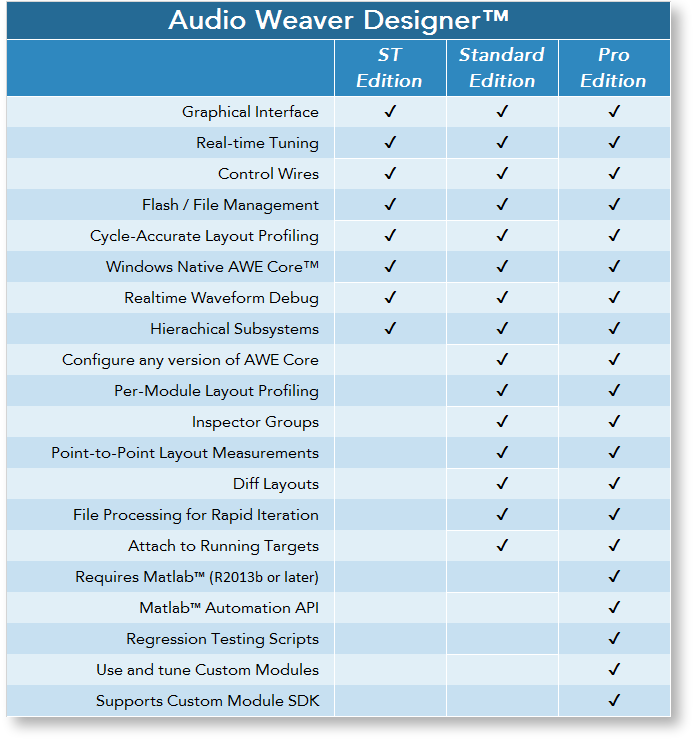 AWE Core™
The AWE Core™ for STM32 microprocessors (Cortex-M4 and Cortex-M7) includes the DSPC Standard Module Pack, which features over 200 audio processing modules. These building blocks allow the implementation of Layouts typically seen on Cortex-M4 and Cortex-M7 based systems, including headphone processing, smart speaker, and more.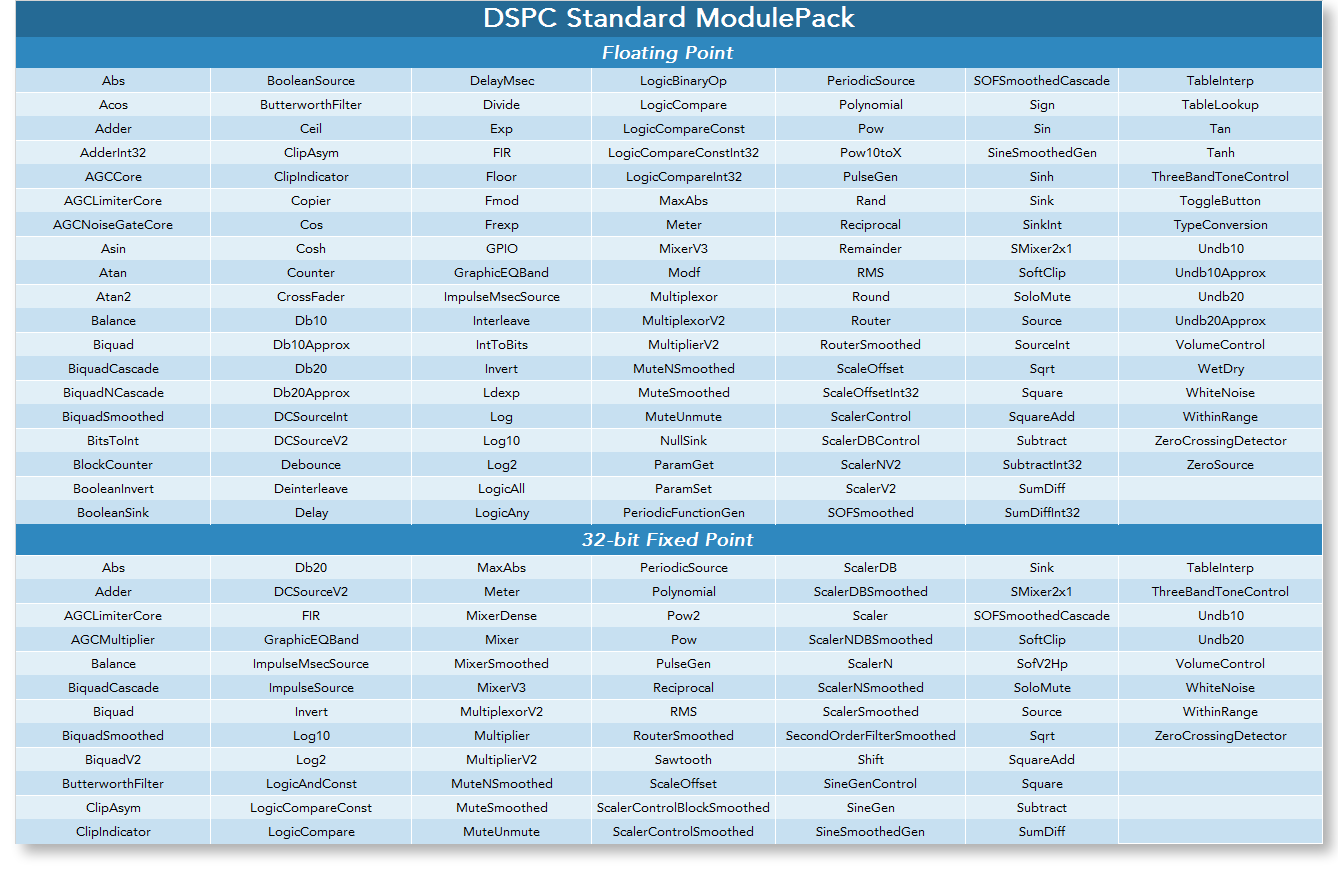 Additionally, to facilitate fast prototyping and to illustrate how the AWE Core integrates into a real system, DSPC provides three Board Support Packages (BSPs) which have the AWE Core™ ST running on real hardware. These reference integrations include all source code and libraries needed to build and run on the following boards: STM32F746 Discovery, STM32F407 Discovery, and STM32L496 Discovery
Reference Integrations
DSP Concepts provides fully-functional example code with the AWE Core integrated into a realtime system.  Refer to our Downloads page to access the latest examples.