Hi Guys,
I have ported the BSP reference source code(STM32F746 Discovery) to my STM32F767ZI board.
Now, My Board:
The LED flashing correct
The SAI interface output clock frequency is correct too
Also can find two USB devices, Audio & HID
But when I connect the board to the Audio Weaver Server, It shows the following error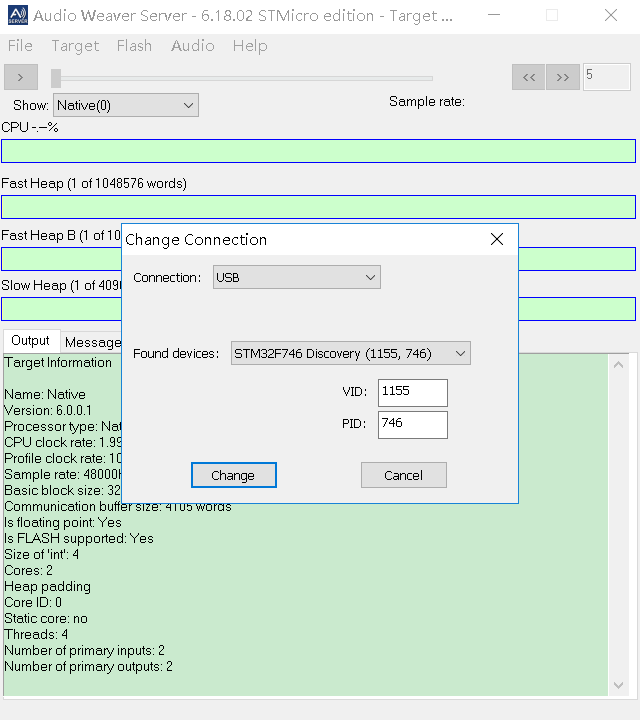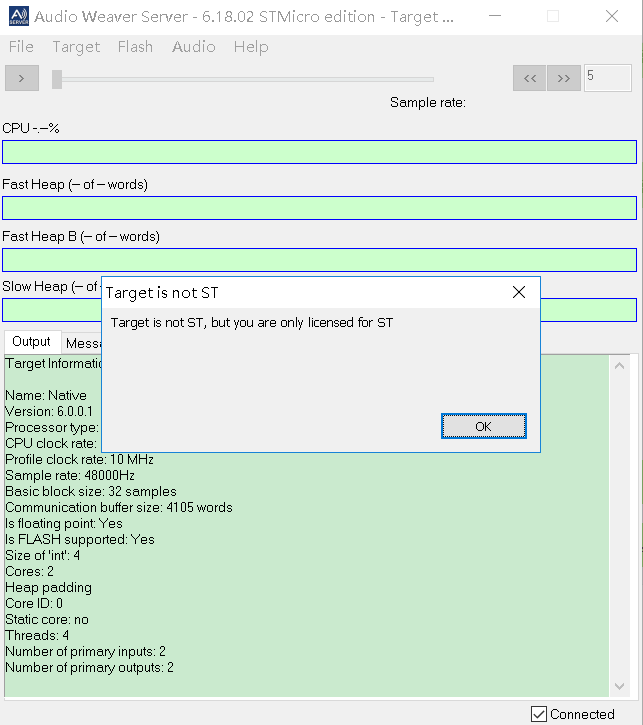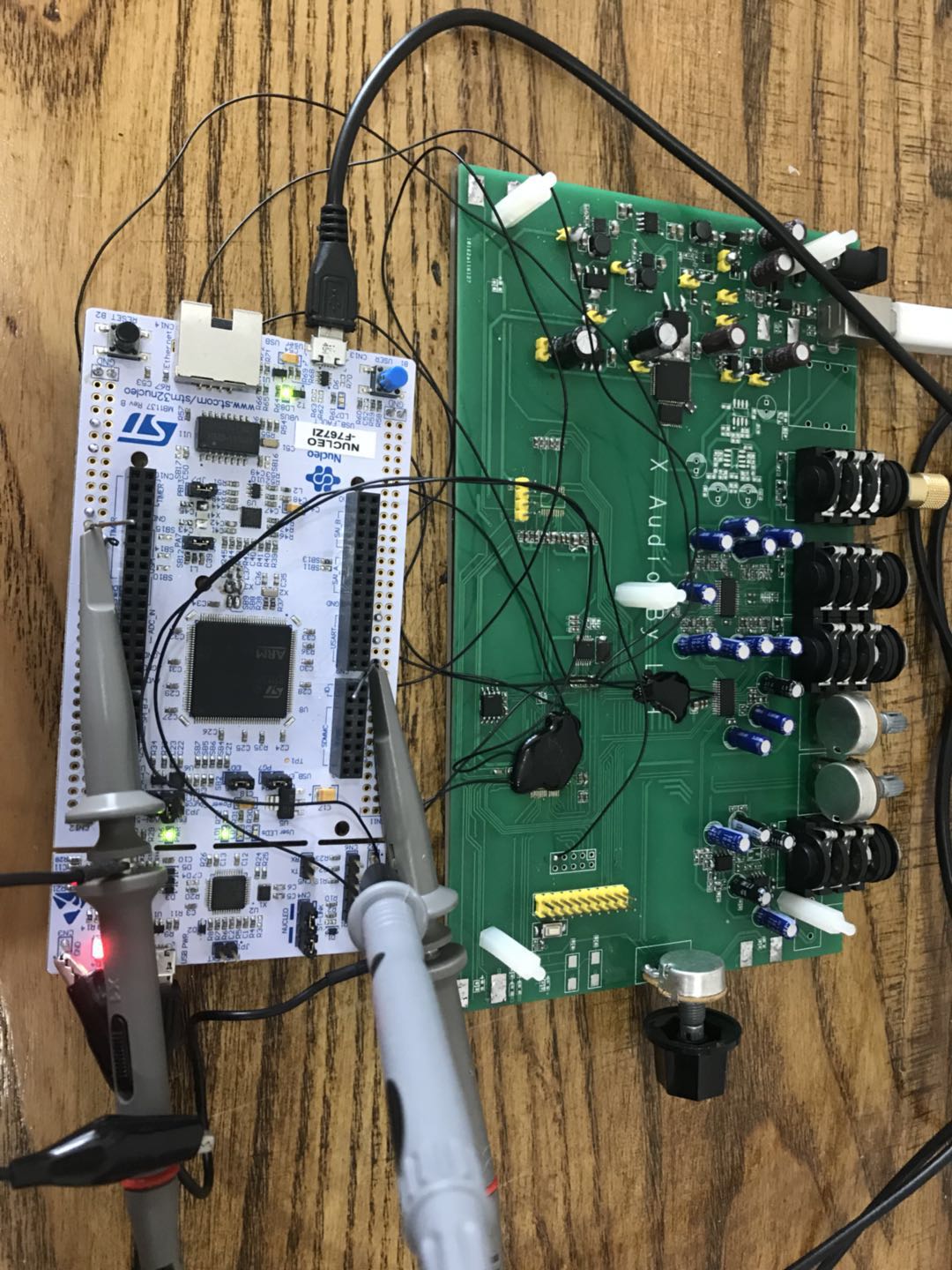 I use the STM32F746 BSP package to port to my 767 board directly, But it shows not a ST target.
Is any things wrong for my porting? Whether I change some parameters that should not be changed?
Thank you all!