Hi,
In implementing a 256-taps FIR filter I set an FIR module that initiates with 31 taps by default.
When I tried to change the length to 256 taps, the number of taps is updated but not the array of coefficients. That is, if after setting the number of taps to 256 coeffs I try to load coefficients from a csv file AWE keeps truncating the filter to 31 taps. Please note that I also tried to load the awd file and update the coeffs using the MATLAB API and while the procedure did not throw any error I could still see that the FIR filters contains only the first 31 taps.
I have enclosed a picture below.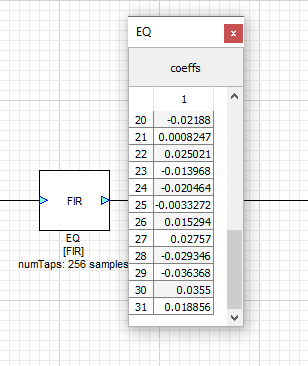 Am i missing something?
Thanks.
Pablo