Hi, 
I am working with somebody who reported that there was a great boost in signal when the GEQBand module
was changed from bypassed to active.  The settings are in the bass range.
I am attaching a picture of the module, the inspector and the variables (properties). Under the Arguments the order is 8.
In the attached picture it says it was set to -3.3 but when the bass boost event happened, it was set to 1. 
The AW version that is running is AWE 5.16. B04. 
Is this related to the a different query regarding a SOF filter when set too low, it will not compute properly?
The target is running at 192k and somebody mentioned about there is a lower limit to setting filter too low.
If you think it is related to the high sampling rate, can this be circumvented by decimation/interpolation?
OR 
Can this issue occur more likely because of the state transition (BYPASSED to ACTIVE)?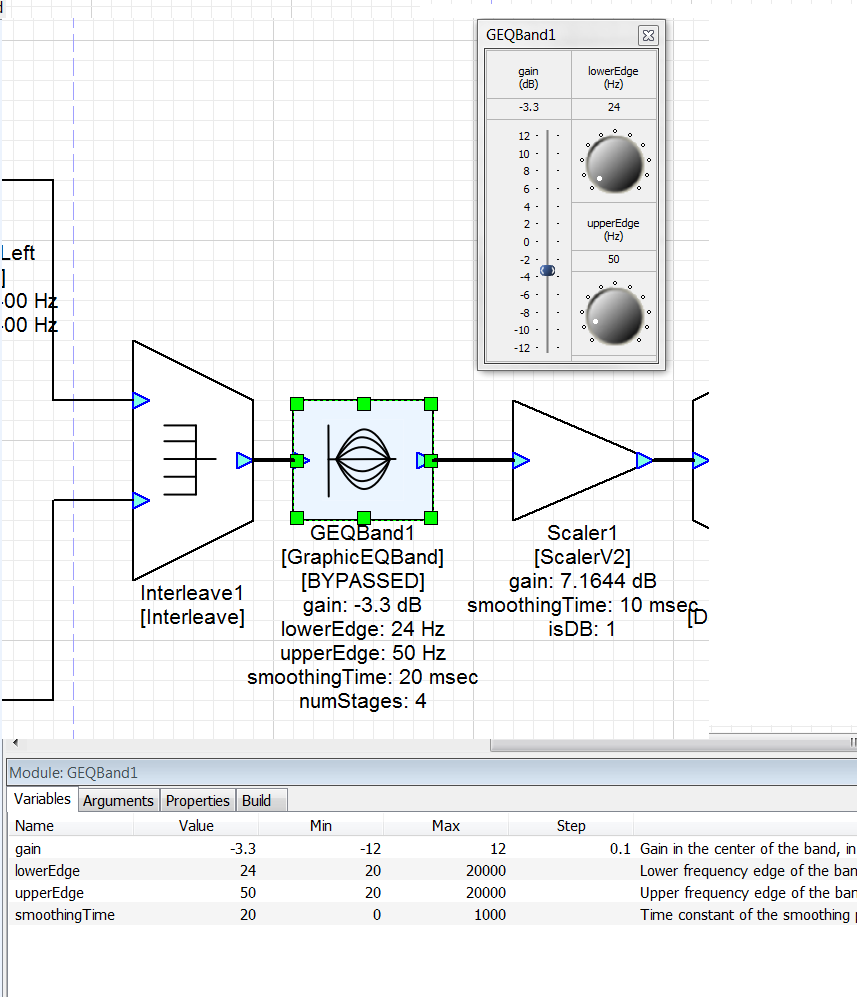 Thanks.
EE