Hello, I am evaluating AudioWeaver on the STM32F407 Discovery platform (eventually I want to run it on the STM32L4 series).
My goal is to evaluate/estimate the power consumption of the DSP processing.
I implemented a system as in the attached image and observe 30% CPU utilization and everything sounds great, however when I add another graphic eq on the other channel I see 60% utilization, but the audio does not sound well. Anything that I could be doing wrong? Please advise.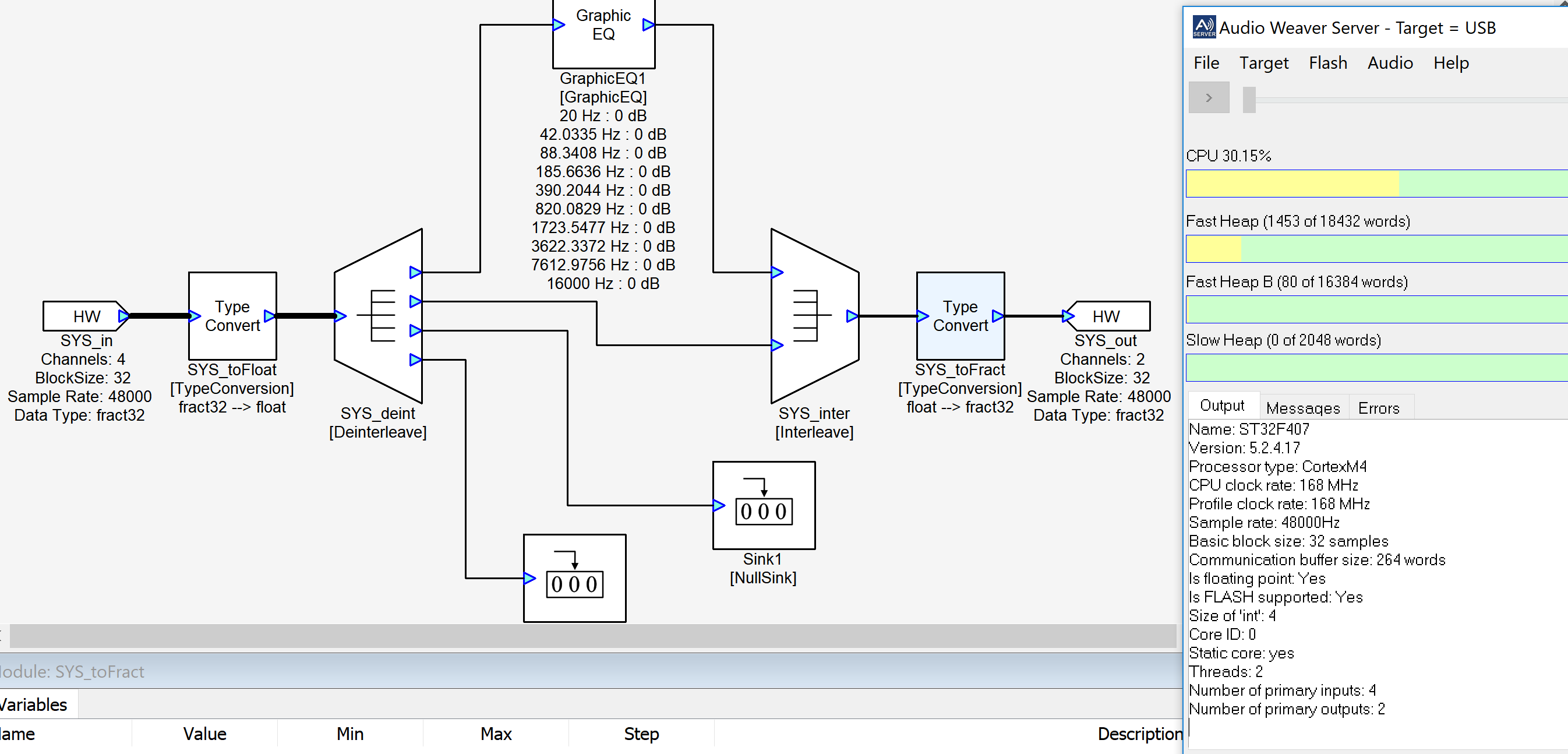 I am assuming that if the CPU % at Audio Weaver Server shows about 30% that means that the duty cycle is 30% and the power consumption will be whatever the CPU power consumption for 30% in active mode, and 70% in idle mode. Is this correct?
Thank you.