Hey Audio Weaver Users and Developers,
for my target Use-Case/Demonstrator on a PC I need some user friendly Interface for changing the parameters in a AudioWeaver Session.
For example someone wants to change the volume of the audiostream, like in the minimal example in the following screenshot: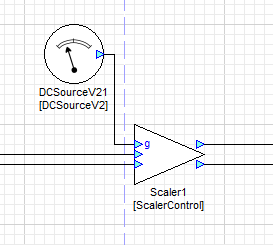 For now I changed parameters for my own development via Matlab Scripts or directly inside Audio Weaver Designer. But for a demonstration with people, who are not familiar with Matlab, this proceeding is useless. Now I found out, that I can export a Script .aws File which starts my developed Audio Session without launching Matlab and Audio Weaver Designer. This is nice!!
But how can I change now some parameters like volume, routing of different audiostreams etc.? Mention the traget hardware is still a PC!
Is there a possibility to change parameters maybe via keyboard, MIDI-Controller, IP Messages, Matlab GUI etc.?
I hope the question is not to easy, but the answer will (except no ;))
Thanks and greetings
Max