Hello,
I'd like to assign 16x8 to one core, another 16x8 to the other like parallel layout, 16x16 = 16x8 + 16x8.
I only to found it's not allowed to put "Interleave" on the top layer to combine two 8 outputs from each subsystem.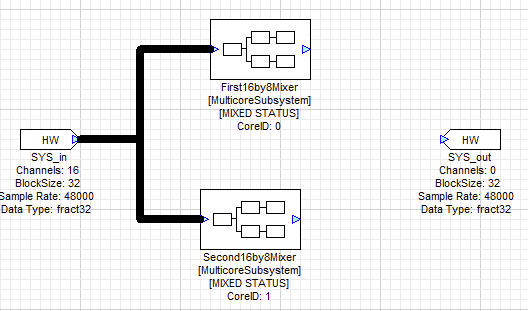 I remembered the initial AWE 6.x supports it but it's not.
Would you let me know "how-to"?
Sincerely,
Andy