Hello DSPC team,
I am using the Audio Weaver Designer 6.17.06 Standard edition in Windows 10 and am experiencing a problem when using the StatusSet module. According to the documentation an integer is required as input, however, it does not seem to work. 
The following image shows a minimal example and the error message that occurs when pressing Run. I am using the Native target.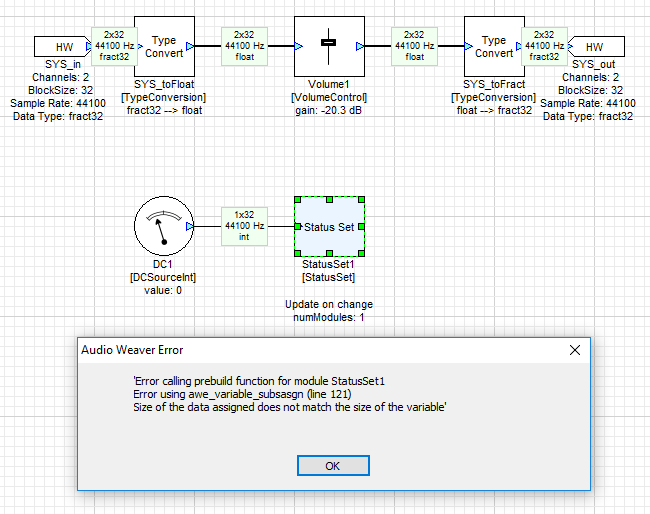 I look forward to your reply. 
Regards,
Markus